A new year, usually means new fitness goals for the year, however it seems a lot easier to make the goals than to stick to them, so we asked Colette McShane (AKA THE HIIT MUM) for her top 5 tips for training in 2018!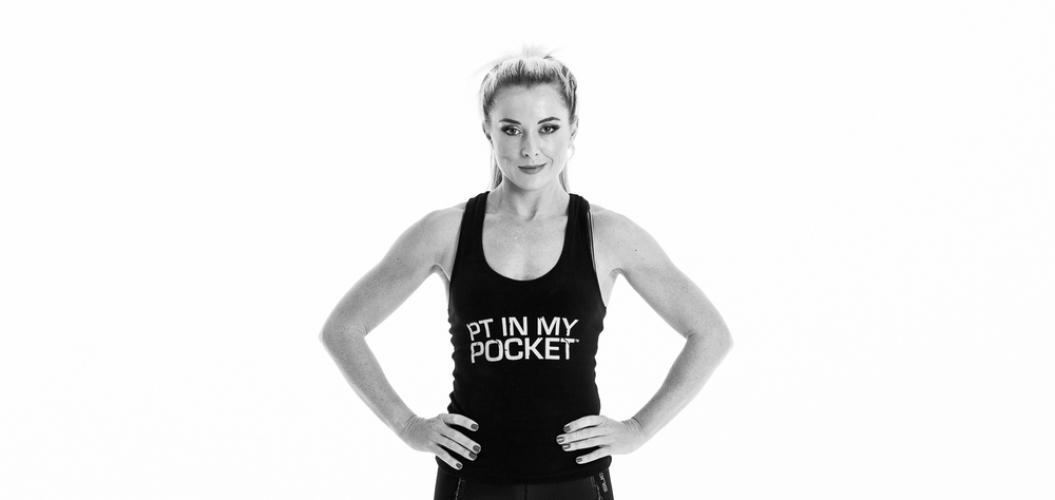 Set yourself up for an amazing 2018 with 5 of my favorite fitness and training tips!
1. Make exercise fun and try something new this year!
There are so many ways to train that it is important that look forward to your sessions rather than dread them. If you dread them, then it may not be the right thing for you. Exercise and training can be hard but you will love the feeling after your session, the euphoria during it and what it does for your body and mind. You should grow to look forward to that feeling rather than the feeling right at the start of the session.
I find that our clients at The HIIT Factory who get the best results are the ones who are not afraid to try new formats, for example, in addition to 3 x HIIT sessions per week, they add 2 of our short strength sessions in, and try their hand at our harder workouts like interval running and HIIT Skip. Some of them add in a dance class or yoga too, or get together and play netball in a team.
Continually shocking the body, and not allowing your routine to get stale does wonders for the body, and also the mind!
On the other side of things, if you are 100% on the go all the time then add Yoga into the mix this year. That's my plan for 2018, some stretch and zen with my HIIT! This is the year to try something new, go on.
2. Find a training buddy, in person or online!
Try find a training buddy or someone to help you stay accountable to keep your workouts and healthy eating up!
This makes a massive difference. It doesn't even need to be someone you physically train with. My free Facebook HIIT Mum 30 day Challenge group has 15,000 women from around the world in it, all training in different countries, climates and under different conditions, connecting every day or so through the group and following the free challenge I set out. Many a great friendship has formed as a result.
Buddies to workout with in person are fantastic too… and great friendships are made out of it. With lives getting busier, often the best time to catch up with a friend is for a run and a coffee after, or a hard HIIT session where you can really challenge each other to go hard through your session. I met a lady yesterday who asked me "am I the lady from PT in MY Pocket app" as her and all her friends use it and get together to workout together using the app in a sound dock for extra banging beats! Great idea and that's exactly what my App is about.
Anyway, back to getting a buddy, go for it, make some plans with someone, train with the kids or your partner or someone from work, even enter into something together and it will help you stay on track. Sometimes a bit of friendly competition is a good thing to keep you on your toes!
3. Schedule in your workouts / training for the week
Workout prep is as important as food prep if you really want to get focused. Remember, workouts don't have to go on for hours and hours, but they should be consistent. I try have 1 rest day but keep it pretty active, and I always go into the week with a plan. Get a notepad out, or use your phone, whatever works for you, and note what you are going to do each day. Tick them off as you go along (it feels great too!), and of course life sometimes does throw up things that set you off plan, but don't beat yourself up, just try get a make-up session in, do something at home or move on and stick close to your plan the following week.
4. Set some goals, enter an event and get into training mode!
Setting goals is not just something which should happen at the start of the year, but it is a great time to make a plan. All throughout the year we should set goals and milestones. One thing that gives me major focus? An event such as a trail run race, fun run or a triathlon. Yours could be a tough mudder, a half marathon, a 5km, a volleyball tournament, a 100k team walk. It could be anything, but go for it and enter something. Make sure you allow enough time outside of the event for training, ie don't enter a half marathon with 4 weeks to go when you have only ever ran 5km. If it is an endurance event, do some research online as to how you can go from 5km runner to half marathon for example, and look for an event that gives you enough time to get event ready! That feeling of fulfillment when you pass that finish line… not much beats it. Pure euphoria! Go for it, what have you always wanted to do? Time to do it! What goals have you already kicked this year? Did you get a chance to reflect on everything awesome from 2017? Be proud. Sometimes we forget how far we have come!
5. No gyms nearby, or don't fancy a traditional gym?

It costs less than you think to set up a home gym. Forget treadmills, cross trainers, expensive weight machines that take up lots of space in your home.

You can kit out a complete home gym with some very basic key equipment. Everything we do at The HIIT Factory is based on being able to replicate it at home, and we never train using machines. We use a mix of bodyweight, and free weight exercises as well as skipping.

Here are my top items for a home gym set up:

Workout Mat – this will set your space up and define is as your workout area, as well as protect your joints.

Dumbbells – start with a pair of 4kgs and 5kgs, then add a 6kg through to 10kg plus. Add a couple of pairs each month and within a couple of months you'll be needing a rack to store them! Get the HEX dumbells, much more versatile than a round finish, and safer for things like renegade rows and dumbbell push ups.

Skipping Rope – this is an entire gym in itself! My HIIT Skip program is extremely popular and clients get addicted to the results and euphoria very quickly!

Kettlebells – start with a couple and add to it like the dumbbells. A 10kg is great for KB squats and swings!

Medicine Ball / Slam Ball - These are great for partner ball throws as well as using during abs exercises and wall throws. They don't take up much space either. Slam balls would by my pic of the two different types.

Resistance bands / Booty Band – Booty Burn is one of my formats at The HIIT Factory and soon to be released into more venues. It's one of our most popular classes.

PT in My Pocket App – hit play and you have me in your lounge room with you, or take me on holiday or to work. I am there at the press of a button to put you through a tough workout, no equipment needed.

Music! - If you are like me, music will make you work harder and set the vibe for your workout! PT in MY Pocket also sounds awesome played full blast, and you really will think you are in one of my workout classes!
Tip – when you workout at home, make sure you start with a plan. Have your session written down, timings worked up and don't just wing it. Like everything in life, starting with a plan and determination creates success!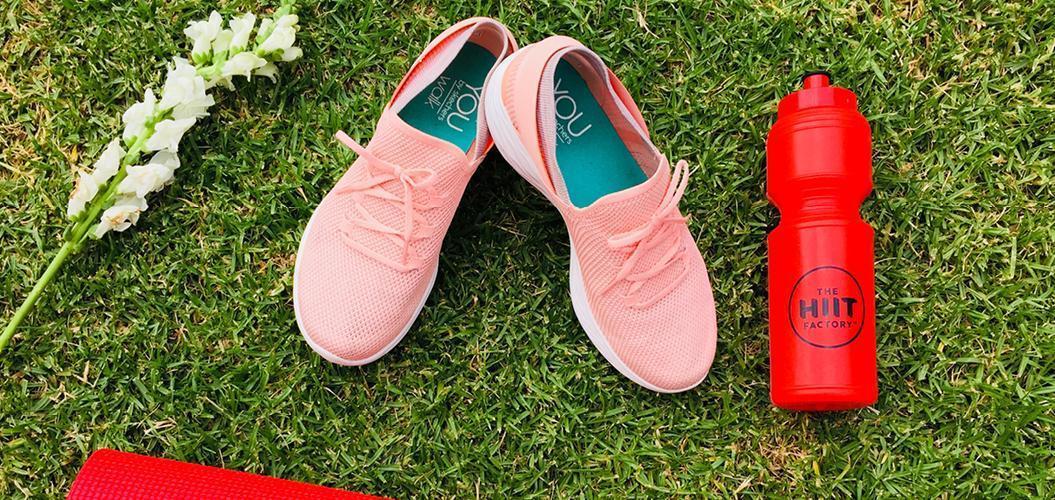 Wishing you a magical 2018! Life throws us curve balls here and there, and training can't always go to plan, but we can try put things in place and certainly ride the highs when we are feeling amazing. Take that first step, or set that new goal, and get out and make some magic in 2018!
Train with me at the push of a button through my award winning workout app, PT in My Pocket. Available on iTunes or the Google Play store.

Train at my HIIT Factory gyms in Yarraville, Werribee, Northcote, Caroline Springs, Essendon, Bairnsdale and Armadale WA, Perth – www.thehiitfactory.com.au