Bondi Protein Co (BPC) is a new power protein specially targeted at sculpting the female form. The formula is brimming with Green Tea powder to help boost metabolism, Guarana for energy and L-Carnitine to assist weightloss. Bondi Protein Co is changing the women's protein game with four delicious flavours of premium whey protein, coconut, strawberry, chocolate and vanilla! Best of all, at only 145 calories per serve, BPC protein powder is naturally sweetened and flavoured, is gluten free and with added zinc also helps promote healthy hair, skin and nails.
Australian made and owned, the BPC range is designed to support your weight loss program, specifically targeting waistline woes, so a banging Bondi body is no longer a Summer-only thing. Shake it up on its own with water or create your own healthy dish. Below we have two delicious recipes for you to enjoy that use the Bondi Protein – YUM!
Bondi Protein Co's Strawberry Smoothie Bowl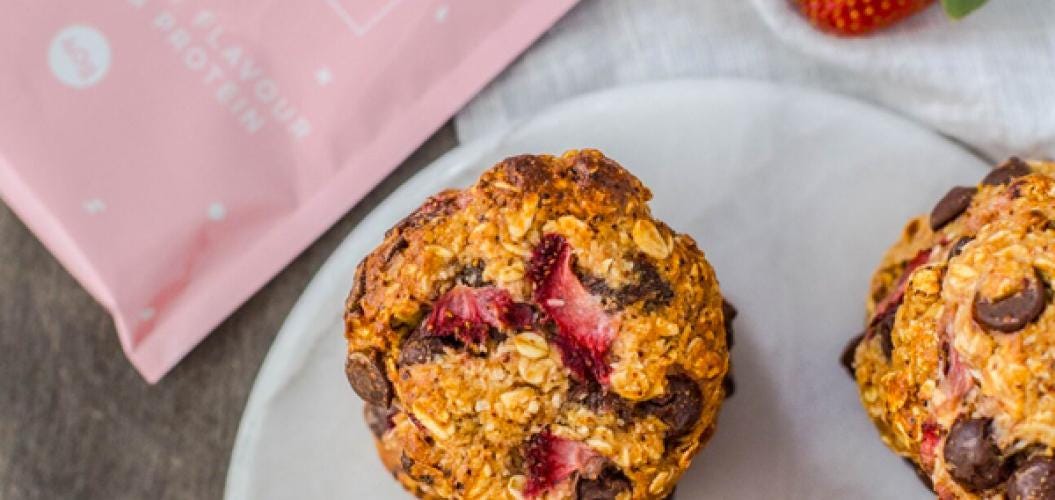 Ingredients
1 large ripe banana
1 cup fresh or frozen strawberries
2 scoops Bondi Protein Co. Strawberry Protein Powder
3 Tbsp rolled oats
2 Tbsp chia seeds
3/4 cup almond milk or any dairy free milk of choice
Toppings
Cacao nibs
Fresh strawberries, sliced
Fresh raspberries
Fresh blueberries
Coconut flakes
Chia seeds

Method
Add all ingredients, except toppings, into a high-speed blender. Blend on high for 20-30 seconds until thick and smooth. Pour into a serving bowl. Decorate bowl with desired toppings & enjoy!
Prep Time: 10 minutes
Serves: 1 -2
Bondi Protein Co's Strawberry Oat Protein Cookies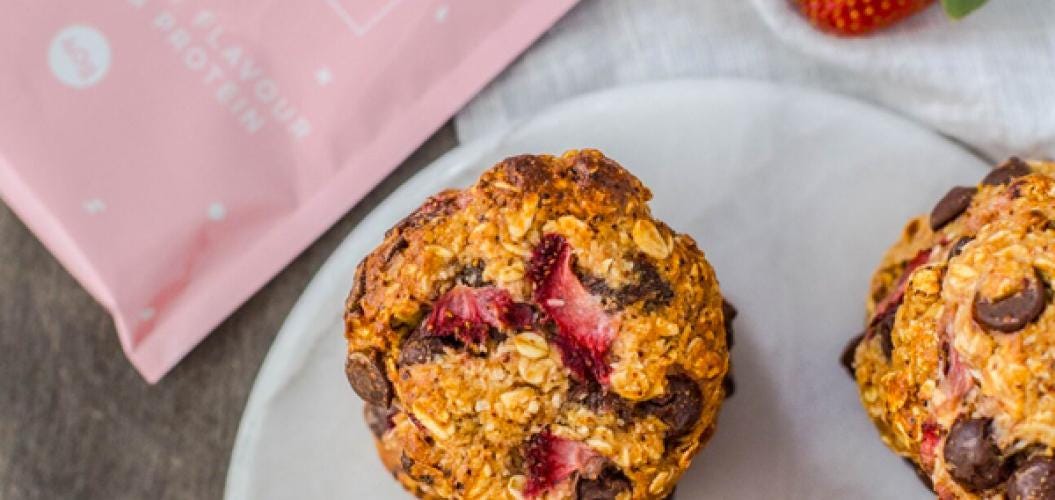 Ingredients
2 1/2 cups rolled oats
1 cup almond meal
1/4 cup desiccated coconut
1/4 cup Bondi Protein Co. Strawberry Protein Powder
1 tsp baking powder
1/3 cup sultanas
3/4 cup dark chocolate chips
1/2 cup honey
1/2 cup almond butter
2 eggs
1 tsp vanilla extract
1 cup fresh strawberries, diced
Method
Preheat oven to 180ºC (356ºF), line a large baking tray with parchment paper, set aside.
In a large mixing bowl, combine oats, almond meal, coconut, protein powder, baking powder, sultanas and chocolate chips. Set aside.
In a separate mixing bowl, mix together honey, almond butter, eggs and vanilla.
Pour the wet mixture into the dry and mix until well combined . Stir through diced strawberries.
Pick up approx. 2-3 tablespoons of mixture and roll into balls. Place onlined baking tay and press down to form a thick cookie. Repeat with remaining mixture. Bake for 10-12 minutes or until lightly golden.
Remove and cool on tray for 5 minutes.
Transfer to a wire rack to cool completely.
Serve and enjoy!
Notes:
Store in an airtight container, in the pantry, for 1 week - 10 days.
Prep Time: 15 minutes
Cook Time: 12 minutes
Serves: 16-18 cookies


To buy the protein and for more information visit www.bondiproteinco.com