We had a chat with the Sydney lifestyle blogger, Sophie Benbow about all things food, fitness and lifestyle.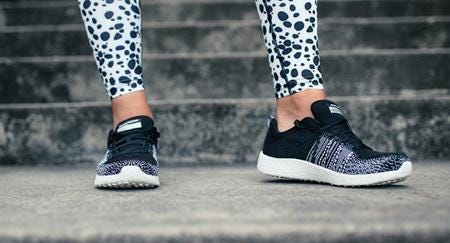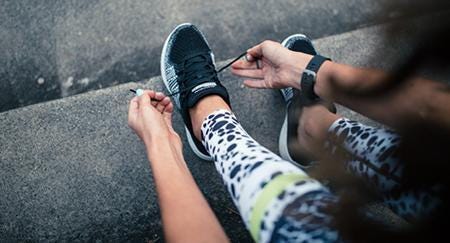 Sophie, for those who haven't heard of you before, can you tell us a bit about yourself and what you do.
I have been into health for most of my life but in the last few years I really embraced the 'wellness' sphere through healthy cooking, working out and practicing 'self-love'. At the end of January this year I launched my blog so that I could connect on a deeper level with my readers and offer them advice and inspiration with recipes, workout tips and healthy lifestyle hacks.
Like you, many of our customers love aspiring to live an active lifestyle. What's your personal approach to keeping motivated with health and fitness?
I think it's really important to be realistic about your goals at the outset so that implementing fitness and healthy food into your daily routine gradually becomes more your way of life. Changing your mindset so that you believe you are in it for the long-haul will make it easier to stick to your goals and you will see greater results not only physically but mentally too! Lastly, make sure you enjoy it! Find an activity you like and work with that in the beginning, looking forward to working up a sweat is half the battle!
How do you like to start and end your day?
I start my day with an Apple Cider Vinegar shot, a cup of chai and then I take my dog for a walk. I finish by having a tech-detox from 8pm onwards (no phones/computers) and a nice hot shower with aromatherapy oils.
All of your recipes on Instagram look so delicious! What's your favourite healthy meal you love to cook at home?
Recently I've been loving my healthy salad jar recipes, zoodles and healthy snacks like rice paper rolls, quinoa sushi and roasted beetroot hummus!
What do you love about Skechers and how do you like to wear your Skechers Burst?
They look great and they are honestly so comfy! I wear them to the supermarket, to the gym, when I go shopping and just generally all the time. I have had so many comments especially on Instagram about how great they look! I like wearing them with leggings for more of a casual look but they are fantastic with track pants as they are functional for exercise as well. I love the monochrome look of this pair!
Life motto: The greatest wealth is health
Current goal: To start planning 2017
Skechers: Burst!
I can't live without: My blender (and my sneakers!)
I look up to people like:
Anyone going for their dreams and kicking ass achieving them!