Planning your next adventure already? Travelling is all about getting out and exploring and generally there is no better way to do that than simply walking the streets, especially in some of our favourite cities around the globe!

New York City, USA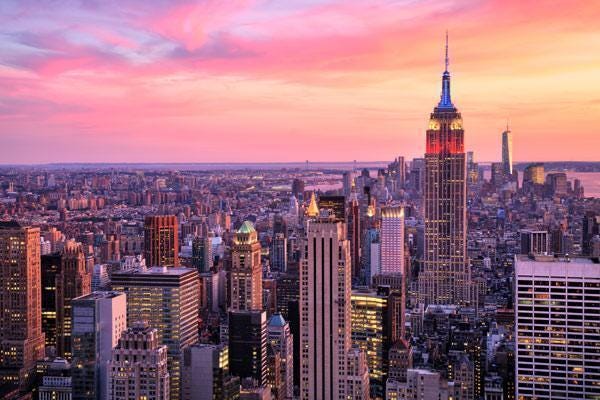 New York City, known for its grid like pattern design and orderly number streets and avenues has to be one of the easiest cities to navigate. In recent years the city has had a huge overhaul to accommodate for the increasing pedestrian rate with sections of streets being cut off for use of only those on foot. Not to mention everything is centred round the middle of Manhattan! You can enjoy the view of the Empire State building, shop on 5th Avenue, enjoy the sites unlike any other in Times Square and reconnect with nature in Central Park all within a single day!
Melbourne, Australia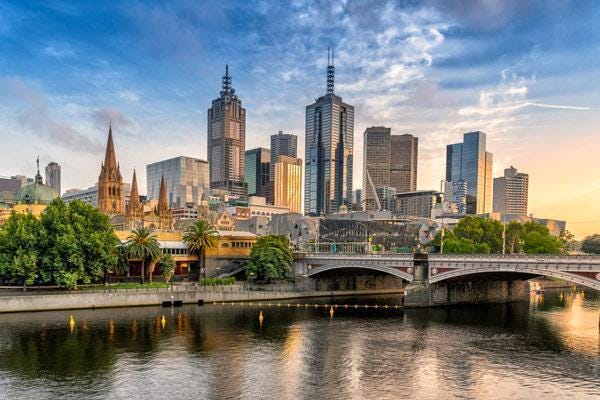 Bringing it back home with a shout out to all the Melbournians! Deemed one of the best cities in the world, Melbourne's CBD is packed full of little treasures disguised as hidden lane ways. From boutique cafes and bars, Melbourne presents a plethora of experiences from one end to the other! Not to mention the Yarra river which cuts straight through with luxurious dinner experiences just waiting for you! Want to know the best part? It's all easily accessible by foot! Actually in some instances it is easier to get around by foot, so get your Skechers and get moving.

Barcelona, Spain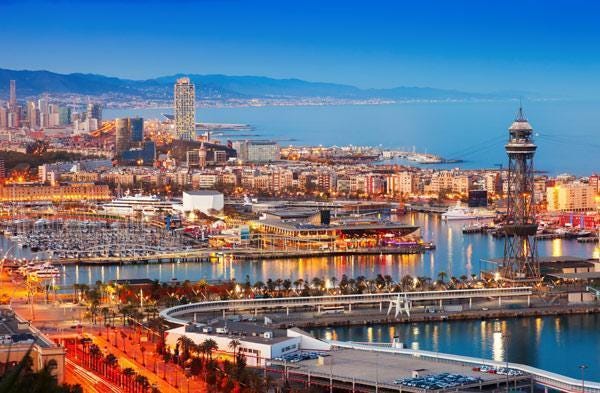 Who doesn't want to go to Spain, a gorgeous throwback to yesteryear harbouring century old buildings with pedestrian thoroughfares featuring street performers, markets, shops and restaurants. Even including the one and only Boqueria (carnival), a true party and celebration of the wonders of life! With sites to see during the day like gorgeous cultural retreats, nature at your fingertips and a nightlife with incredible traditional and modern music, what excuse do you have not to grab your Skechers and go?
Venice, Italy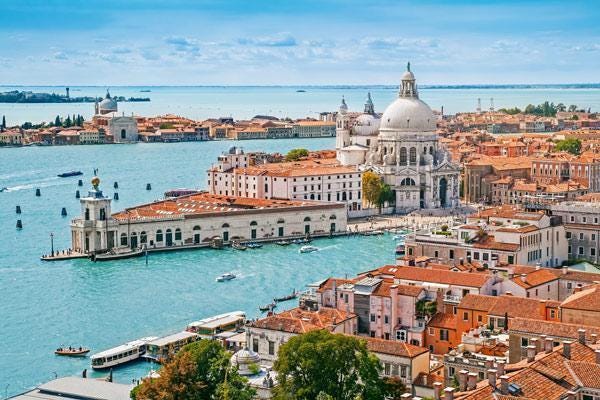 There are only a few ways to navigate through Venice, one of these ways being walking! As there are no cars, the only other mode of transportation is either by air or water, so tourists are encouraged to walk as much as possible. This city is truly spectacular and unique in many ways, including their canals, traditional century old buildings and arched bridges elevated over the majestic waterways. Even though it is quite easy to find yourself getting lost in Venice, this isn't necessarily a negative as many undiscovered hot spots are off the beaten track like tiny home grown cafes, quiet squares of silken and beautiful churches. If you do find yourself in the waterways, don't fret, Skechers lightweight material dries quickly.

With so many places to go, so many streets to walk, so many experiences to be had you will definitely need a shoe that can take you the distance and is tasked for the challenge. Skechers know that walking is an important aspect in all areas of life from the daily grind, to adventures on the other side of the world. With this in mind, Skechers has designed the next generation in walking performance, the Skechers GOwalk 4™️ featuring lightweight breathable material, a seamless design and redesigned sole. With Skechers GOwalk 4™️, you can now take on the unpredictable and ever changing conditions of the world without a care or worry.

Shop Skechers GOwalk 4™️